BLOCKCHAIN SERVICES, ICO, DAO, EXCHANGE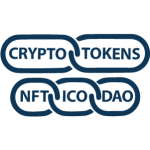 These services encompass all new technologies. The creation of ICOs, DAOs, white papers, tokens and cryptocurrencies. Although our main focus is of course on the legal aspect, we count on trained external consultants who can help you in all phases. From technical, to financial, to marketing.
ICOs can be managed through an offshore company or by a foundation, depending on how you prefer to develop it.
By contrast, for a DAO or a white paper, it is necessary to integrate a technical part, which means that you will have to finance the technical part separately. If you are interested in receiving quotes or advice on programming, we can provide them without obligation, paying the cost of the study.
Otherwise, if you are not technically savvy or don't feel like doing it, our experts will handle everything for you. They will open the MetaMask wallet under your name, purchase the necessary cryptocurrencies to register your brand, and perform the registration. We will provide you with the MetaMask account for which you will have to change the password and the NFT blockchain.
If you want to register a cryptocurrency or ICO, we can do it for you in CPR or help you to do the registration in an Exchange.
We also specialize in unblocking frozen accounts in electronic wallets and cryptocurrency exchanges. Accounts are frequently blocked without legal justification, and supervisory authorities are often uncooperative.  If you have a blocked account, one letter from our law firm can accomplish much more than 100 emails sent by you.
In this section you will only find the services we can offer you for a fixed price. For more complex projects, please feel free to contact us by email. If you prefer to discuss your project, book a consultation and schedule an appointment.
In addition to the above services, we can create classic contracts, smart contracts, analyze foreign laws and help you evaluate which license to apply for and where. Whether you have existing legal structures or are in the process of creating them, we can review your legal documentation and advise you on any changes.
Finally, if you want to invest in cryptocurrencies, we can review the offer you have received and help you avoid being scammed