Protect yourself with foundations and fiduciary services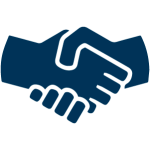 Foundations, fiduciary services
Foundations and fiduciary services are wealth protection services that are considered indispensable when planning and building your financial future in a timely manner. If you are looking to consolidate your finances and enjoy a life of abundance and financial freedom, early tax planning will be your best ally.
Avoid falling into the mistake that most people make, who tend to resort to these services when it is already too late. Instead, proper planning will allow you to figure out when, how and why to use fiduciary services or a foundation.
What are foundations and fiduciary services used for? These are mainly used to separate personal assets from the assets of your business or joint assets in a marriage. As with a prenuptial agreement, they must be set up in advance.
Other advantages of fiduciary services and foundations include ensuring anonymity to the greatest extent possible, managing assets and regulating their use and the beneficiaries in the event of death or disability.
Fiduciary services allow for a very wide range of operations; they are contracts that establish management agreements in your name and on your account. These vary depending on the jurisdictions in which they are set up, so you will find, for example, great differences between a trust and a foundation.
How consultation can change your life
In general, the problem is that these structures are complex and Machiavellian, and not all lawyers are familiar with the subject. Therefore, if you are going to use structures such as Anglo-Saxon trusts, bear in mind that there will be interpretation problems with the law and the language.
The same applies to nominee or nominee contracts, which can be translated crudely, quite simply, by the term "loan shark". With this type of services, the risk of falling victim to fraud is very high; therefore, it is important to know all the possible risks and available control tools to stay protected.
We advise you to consult with a professional before deciding based solely on partial information gathered from unqualified people on the Internet. It is even worse if you decide that you do not need these services because they are too complicated or advanced.
It is necessary to plan your financial future as soon as possible, rather than waiting until you encounter an emergency. Planning also allows you to protect your assets and get the maximum return on them.
You can choose from foundations, trusts, holding companies with bearer shares and contracts that guarantee privacy. All these services can help you protect your wealth and provide you with great tax advantages as well as privacy. Start planning your financial freedom now and request a consultation with an experienced professional.